FEATURED DUBLIN CITY APARTMENT LOCATIONS
WELCOME TO CITY BREAK APARTMENTS - DUBLIN
Launched in 2007, City Break Apartments is one of the leading short & medium term letting providers on the Island of Ireland. To simplify the process of searching for a place to stay, we offer renters a comprehensive database consisting of 200 apartments in Dublin City Centre and 250 listings throughout the country.
From small, stylish apartments required for a short visit to spacious multi bedroom apartments accommodating colleagues or families for extended stays, City Break Apartments mission is to provide both leisure and corporate clients with high quality accommodation. Our city centre apartments all have fully-fitted kitchens equipped with a washer/dryer, microwave, dishwasher and ironing facilities. Wi-Fi and TV are provided free of charge and parking facilities are also available upon request.
City Break Apartments is proud to count Google, Facebook and HSBC amongst its client base.
I would highly recommend Dublin City apartments. Especially Linda and her team. They are the most professional and accommodating team you could deal with. No issue is too small and they deal with them promptly and efficiently. They are extremely professional and friendly and would do anything to make a guests stay comfortable and enjoyable.
Niamh Moore, Account Manager
Irish Relo - Global Employee Relocation
The Team in City Break Apartments are great! They are professional and courteous at all time and a pleasure to deal with. They are always willing to help with last minute request and will do everything in their power to exceed our clients' expectations. Love working with them!!
Kela Breslin, Supply Chain Specialist EMEA
Synergy Global Housing
The location is simply PERFECT! The elevator goes straight into the apartment with a key access. The views over the Trinity College are also wonderful. The key collection procedure is very quick and straight forward. On your last day you are not asked to bring the keys back to the main office, they can just be left inside the apartment, which is great!. Despite of being in Grafton Street, there was no noise at all.
Catia - Brazil
Grafton Street Apartments
Everything was so clean and modern, fab location, fab views! Couldn't have wished for anything more. The apartment looked better in person than the pictures showed!.
This apartment was exactly what I wanted for my sisters 30th! Quirky little apartment, comfy beds and fantastic location! Fab customer service from our driver and from the office! Very happy. Very clean when we arrived and fresh bedding and towels.
Nicola - UK
Essex St Apartments
Who needs a hotel when an apartment like this fits more of your need. Nice Apartment and very comfortable.
We had a wonderful stay at City Break Apartments! Great location excellent service from our host. Comfortable apartment for the 3 of us in a great location!
Jill, (US)
O'Connell Bridge Apartments
Everything went perfect. We also ordered the taxi from airport to the office and the room. Easy getting to the Office, where all was prepared, a quick signature, got keys and we were driven to the apartment. The driver came upstairs with us, opened the door, showed us all around, even check all is prepared and wifi working. Easy. The apartment is on the best place. In the very centre, but not facing any pub, so quiet during nights. The app is very very well equipped! Very luxury.
Petra, (SK)
Wellington Quay Apartments
The apartments were amazing. Great location and very nice to stay at. We arrived by plane and Temple Apartments had arranged a taxi service to pick us up. Our taxi driver (Jay) met us at the airport with a little sign with our name on it which was great – very warm, friendly and hilarious! He actually ended up taking us on a day trip around the south of Ireland. This apartment is right in the heart of the city. I would recommend this to anyone.
Katherine, (AU)
Wellington Quay Apartments
The staff was friendly and so wonderfully helpful!!! The apartment was perfect!!! Couldn't ask for anything more!
Barbara - US
Wellington Quay Apartments
ABOUT CITY BREAK APARTMENTS
City Break Apartments was launched in 2007 from their headquarters on Parnell Street Dublin 1. The company was created to provide a quality serviced and self-catered accommodation solution in Dublin. For stays of a day, a week, a month or a year, City Break Apartments offer a spacious, flexible and cost effective alternative to restrictive hotel rooms, with a significant saving.
Stays in an apartment can be tailored to suit your location, budget and departure requirements.Our multinational energetic team believe that you should love where you stay, it's as simple as that! And in order to make this belief a reality, we aim to provide you with the best customer experience before, during and after your stay. With a diverse and wide range of professional backgrounds, we all come together to make it our priority to make sure your stay is memorable.
Check out our extensive range of apartments located, not only in the most iconic areas of the city, such as Temple Bar, O'Connell Bridge or Grafton Street but also in the most exclusive corporate locations. Our High Standard apartments in Ballsbridge, IFSC or Grand Canal Square are the first choice for all those clients coming to the city for business. With a 24 hour reliable Maintenance team and a professional housekeeping service available daily, we can ensure a high level of comfort during your entire stay. Whether your are coming to Dublin for business, on holidays, for a short city break or as part of a longer trip, our serviced apartments have been thought to meet all your needs and provide a remarkable experience.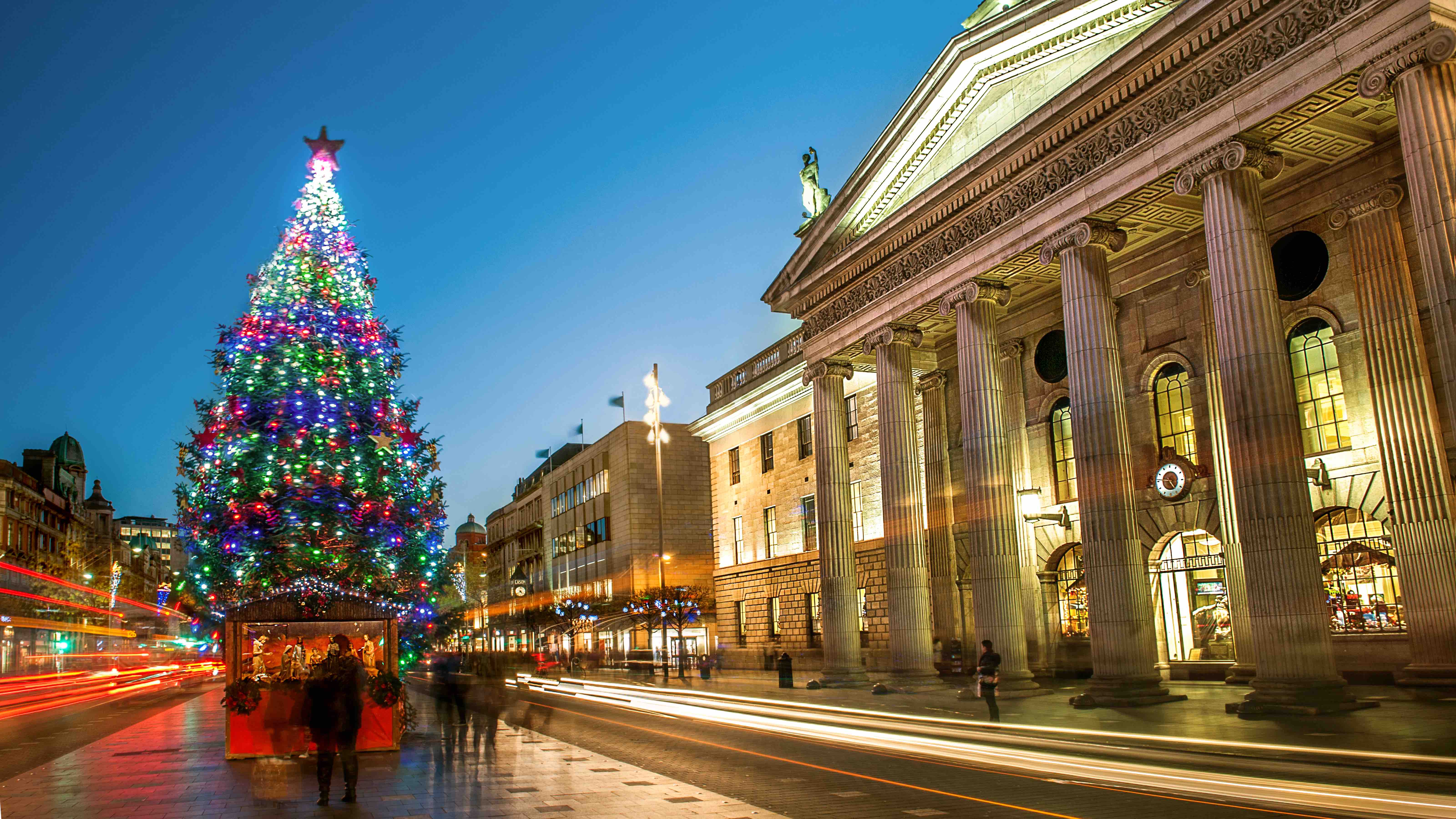 Christmas is my favourite time of the year to spend in Dublin! Despite the cold, the city is fully alive! Colorful street, Christmas lights and shops' decorations are transforming the…
Read More