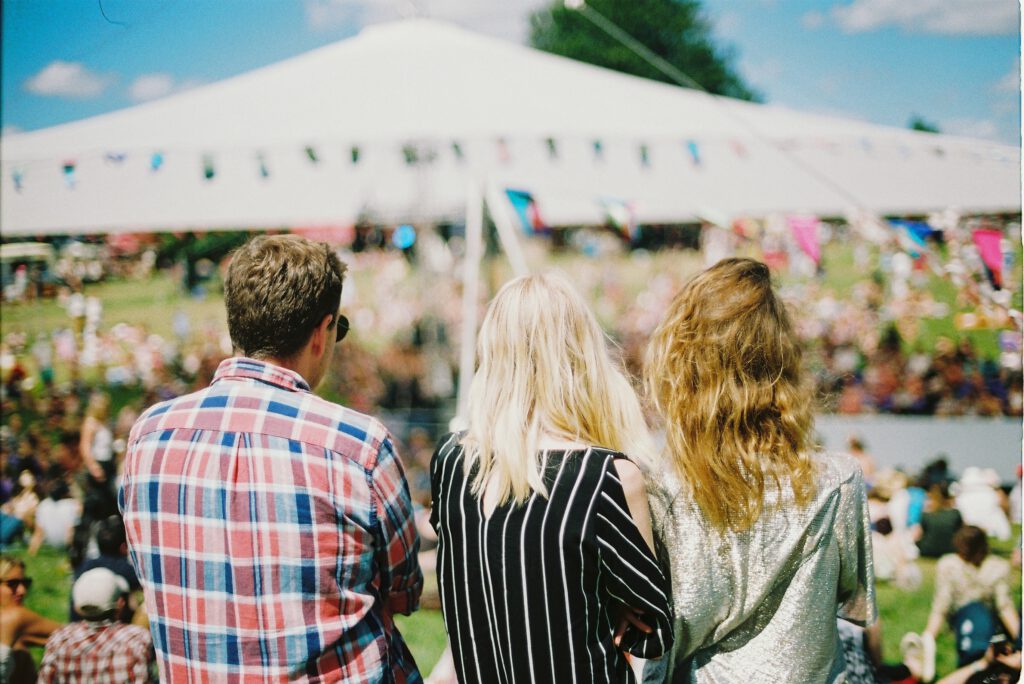 If you are looking for a perfect excuse to visit Dublin in June you have plenty to choose from!  
Longer and warmer summer days open the field to numerous outdoors festivals, fun runs and concerts. Among the most important ones: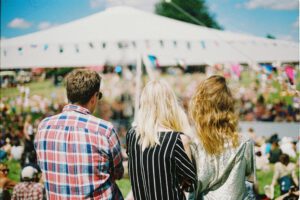 Bloom Festival at Phoenix Park
31st May – 4th June 2018
Bloom is the biggest horticulture show in Ireland promoting and inspiring gardening and garden design.  Many exciting expositions and culinary events are taking place in this year's edition, including the possibility of meeting Ireland's  top chefs and cooks and learning more about and experiencing Irish fruit, vegetables and potato production.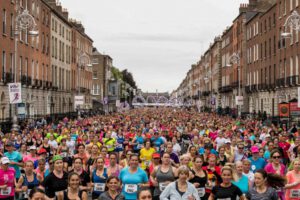 Fun Runs
3rd June 2018
The Vhi Women's Mini Marathon, an annual 10k charity road race, occurs each June bank holiday weekend in Dublin and is the largest Women's event of its kind in the world. The Race. The participants to raise much needed funds for charities and promote healthy lifestyle for women.
22nd June 2018
Another fun race is taking place this year During the LGTBQ Festival in Dublin. The Participants run 5k in the Phoenix Park this June. A great way to get fit while promoting diversity in the sporting world, it's sure to be the most colourful event of the summer.
The LGTBQ festival is taking place from 21st to 30th June 2018.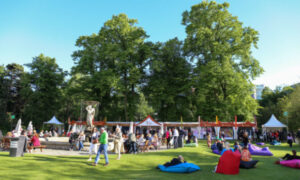 Taste Of Dublin at Iveagh Gardens
14th-17th June 2018
Another extraordinary open air events for foodies, Taste of Dublin confirms his bucolic setting in the Iveagh Gardens. Those in attendance have the chance to mingle with award-winning chefs and like-minded foodies. You will enjoy a host of interactive demos and masterclasses, inspiring culinary talks, beer and wine tasting, or simply relax and take in the live entertainment.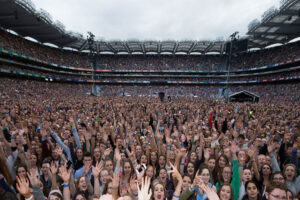 Concerts
Among the most important gigs this June Dublin will host:
15th-16th June 2018
Taylor Swift at the Croke Park, The biggest and the most iconic stadium in Dublin, with her Reputation Stadium Tour will make dance and sing 82.300 fans each day!
23rd June 2018
Legendary Billy Joel is returning to Ireland to play at the Aviva Stadium on Saturday 23 June in what will be his only Irish appearance in 2018.
Other Gigs
2nd-4th June 2018: Forbidden Fruit Festival at The Royal Hospital Kilmainham
8th June 2018: Kodaline at Malahide Castle and Gardens
9th June 2018: Gorillaz  at Malahide Castle and Gardens
15th June 2018: Liam Gallagher at Malahide Castle and Gardens
23rd -24th June 2018: Summer in the City at RDS featuring the Chainsmokers
26th-27th June 2018: Roger Walters at 3Arena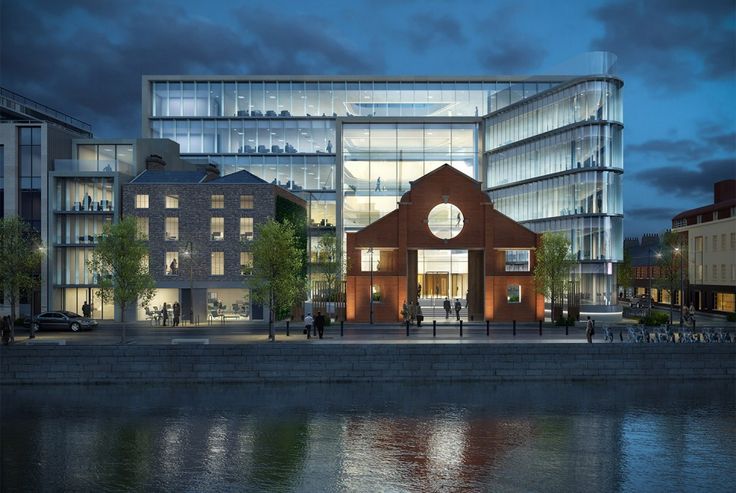 Dublin is a city in constant evolution, a city that combines traditional with modern styles , a city that preserves its rich history but at the same time expands its horizons to the future.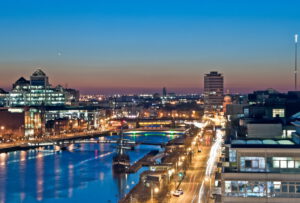 Dublin affirms its status of a dynamic European capital city able to attract international business, thanks to the investment encouraging tax reforms, excellent worldwide flight connections and high standards of living. Dublin and Ireland are very attractive in the eyes of both private investors and talents looking for new opportunities. All of this is thanks to its young high skilled English speaking workforce, great infrastructures with some of the fastest broadband connections in Europe, and its high cultural offer able to guarantee the right balance between work and private life.
In fact, many successful international companies have chosen Dublin to open or expand their headquarters. Dublin is proud to host some of the biggest HiTech companies such as the social media giants like Google, Facebook, Twitter and LinkedIn; e-commerce pioneers like Amazon, Etsy, Zalando, Groupon, PayPal, AirBnB and Uber; IT companies such as Siemens, HP, Intel, Dell, Microsoft and Symantec; games developers such as EA, PopCap, Riot Games and Zynga; and key Cloud Service pioneers including Adobe, Dropbox, Salesforce and SAP, who have centres in Dublin and Galway.
But HiTech is not the only business force present in Dublin where Financial services companies and pharmaceutical companies have historically chosen to base their strongholds.
Dublin is one of the most important financial services centres, in fact it has has been ranked fifth among Eurozone financial services centres, according to the latest Global Financial Centres Index (GFCI 21). This high ranking should help Dublin to compete for thousands of financial services jobs that are expected to leave London after Brexit.
Among the biggest names populating  the Dublin's IFSC and surroundings are Goldman Sachs, Citi JpMorgan Chase, Morgan Stanley, Bank of America Merrill Lynch and many others to come.
Some of the biggest Pharmaceutical sector leaders like Roche, Novartis, MSD (Merck Sharp & Dohme), Amgen's, GlaxoSmithkline, Bayern, and many others have settled their manufacturing facilities and their commercial and operational activities across Dublin and Ireland.
Dublin's thriving economy attracts new companies and new residents and the request for more office space and residential buildings is being answered with multiple development projects of which 1 of the most exciting is SOBO.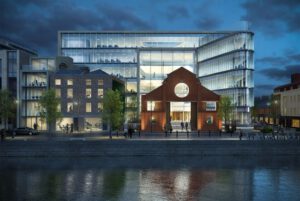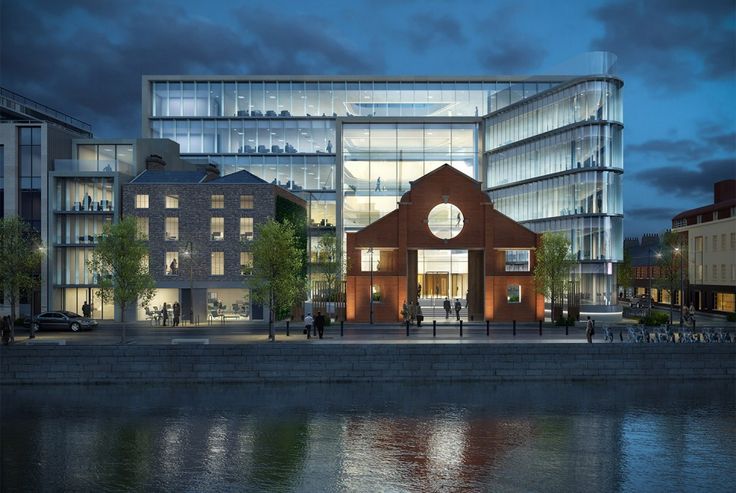 SOBO stands for South of Beckett O'Casey, the two landmark bridges in the area (the Samuel Beckett and the Sean O'Casey bridges).
SOBO represents a new vision of working and living in the city, with over 37000 sq m, providing working and residential space surrounded by artisanal coffee shops, retail shops,  gym and recreational centre. The district is already home to companies such us BNY Mellon, Riot Games, Realex Payments, Three Ireland and Verizon.
Within the residential part, City Break Apartments is proud to manage 14 fabulous units which have been decorated to reflect the new style of living in the district.  Hanover Mills Apartments provide a unique opportunity to be a part of SOBO and its unique urban lifestyle. 
Book Hanover Mills Apartments Now!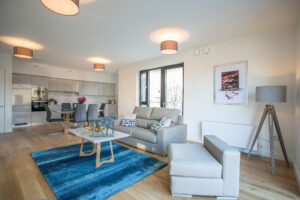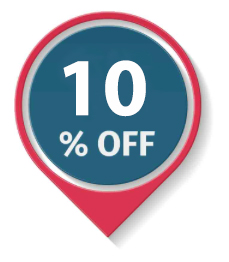 Great news for all you coming to Dublin this winter! Reserve your apartment in Grand Canal – Park House with us until the end of March and get 10% discount when booking through our website. Insert promotional code PHOUSEOFFER when booking!!