Your Guide to DUBLIN CITY
With its profusion of traditional bars, iconic brands and historic haunts, Ireland's capital city has long lured party lovers and culture seekers. Practically everyone who comes here visits the Guinness Storehouse to sip of its brew and take in some mighty views from the rooftop Gravity Bar. But the Old Jameson Distillery, with its warm bricks, copper stills and the elusive angel's share is equally worthy of your patronage. Either way, you can sample both beverages at the trail of traditional pubs dotted across the city.
Families and esoteric types can indulge their whims in any number of museums and cultural venues. From the James Joyce Centre to the National Wax Museum, Hugh Lane Gallery to Chester Beatty Library - all life is there.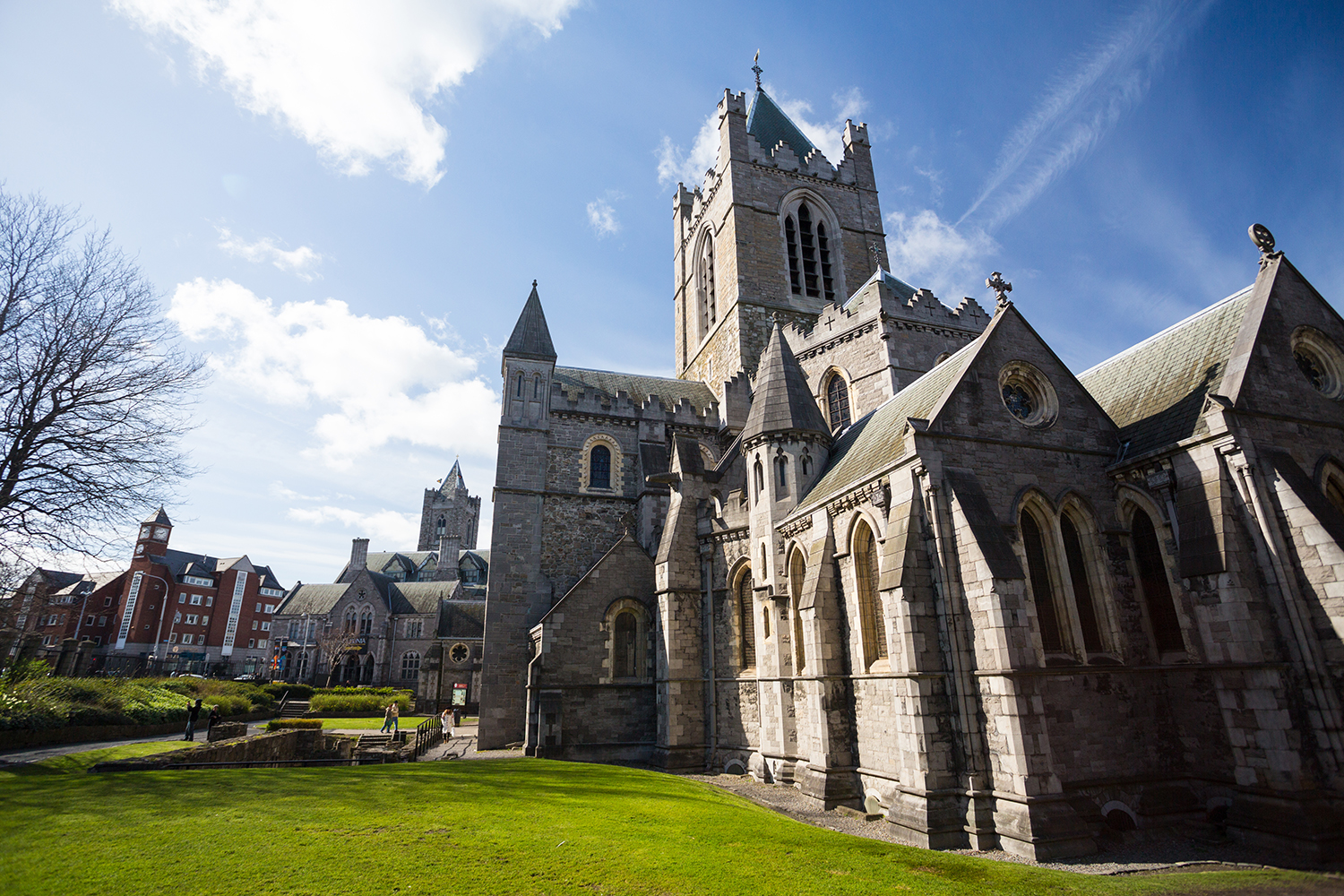 Christ Church Cathedral (founded c.1028) is the spiritual heart of the city, and one of the top visitor attractions in Dublin. Part of the Anglican Church of Ireland, the cathedral is the mother church for
the diocese of Dublin and Glendalough.
It is one of two Protestant cathedrals in Dublin; the other being St. Patricks's Cathedral, just to the south. Step inside and you can enjoy the cathedral's beautiful interior and fascinating medieval crypt.
Explore the crypt, the footsteps of pilgrims, Strongbow's Tomb and the mummified cat & rat.
Address:
Christchurch Place,
Dublin 8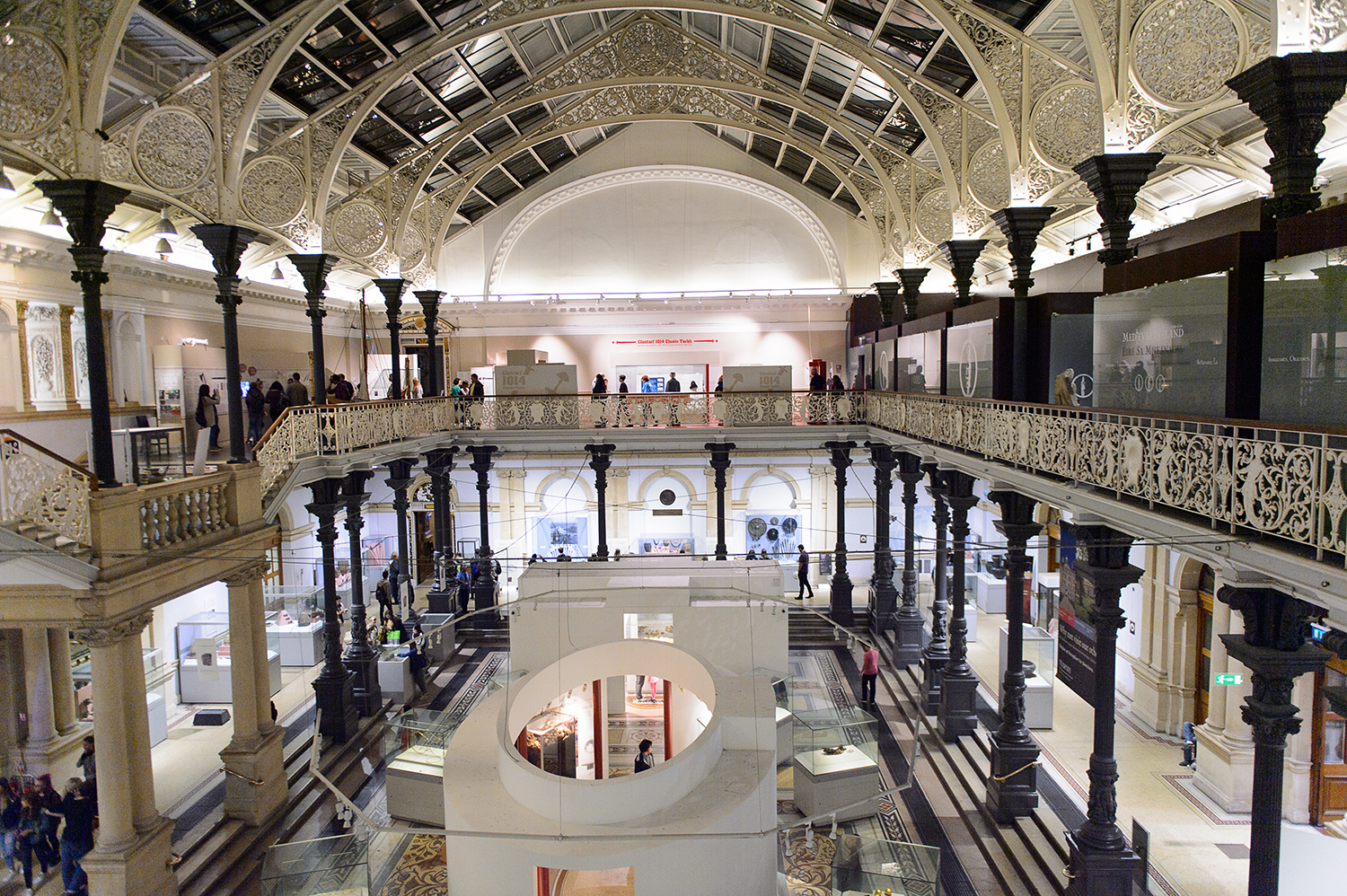 Often described as a "Museum of a museum", the Natural History Museum features over 10,000 exhibits where you can discover the natural world. Lifelike zoological models, geological samples and engaging activity areas laid out over four floors will make your visit an unforgettable one.
The Natural History Museum educates, inspires and leaves us amazed due to its vast and wondrous diversity of life on display. It is also called the "Dead Zoo", because of its two million species, including examples of wildlife from Ireland and the far corners of the globe, some to be seen today and others long extinct.
Address:
Merrion St Upper,
Dublin 2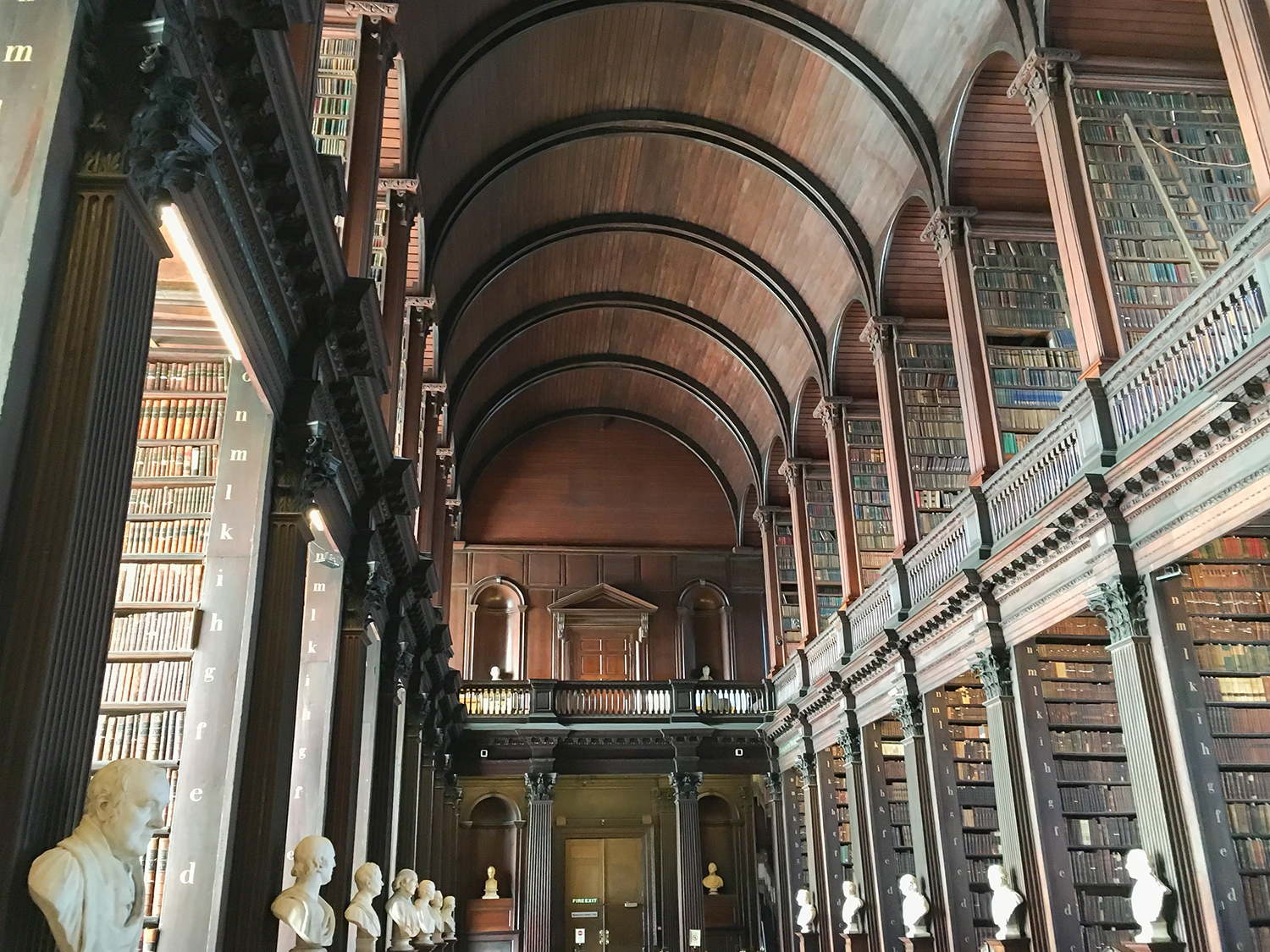 The Book of Kells will bring an important bit of history to your visit in Dublin! It is Ireland's greatest cultural treasure and the world's most famous medieval manuscript. The 9th century book is a richly decorated copy of the four Gospels of the life of Jesus Christ.
The Book of Kells has been on display in the Old Library at Trinity College Dublin from the mid-19th century, and attracts over 500,000 visitors a year.
The Book of Kells Exhibition is open 7 days a week and explains you the history of the book, its authors and the meaning of the characters.
Address:
Trinity College, College St,
Dublin 2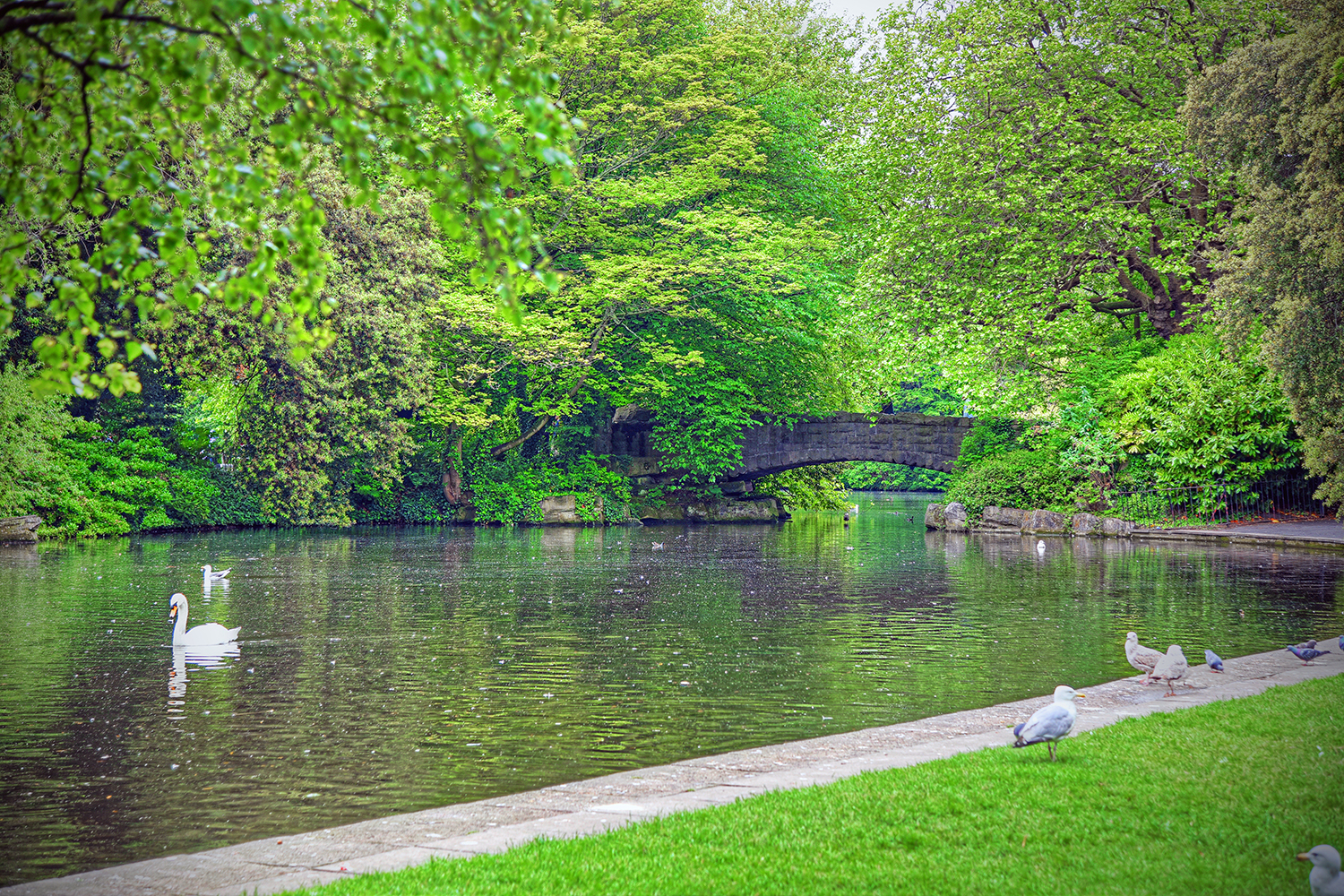 St. Stephen's Green in Dublin City is Ireland's best-known Victorian public park. This 22 acre park is characterized by tree lined walks, shrubberies, colorful flowerbeds, herbaceous borders, rockeries, and ornamental lake and a garden for the visually impaired.
St. Stephen's Green also features a waterfall, a children's playground and a number of sculptures located throughout the green.
Address:
18 Saint Stephen's Green
Dublin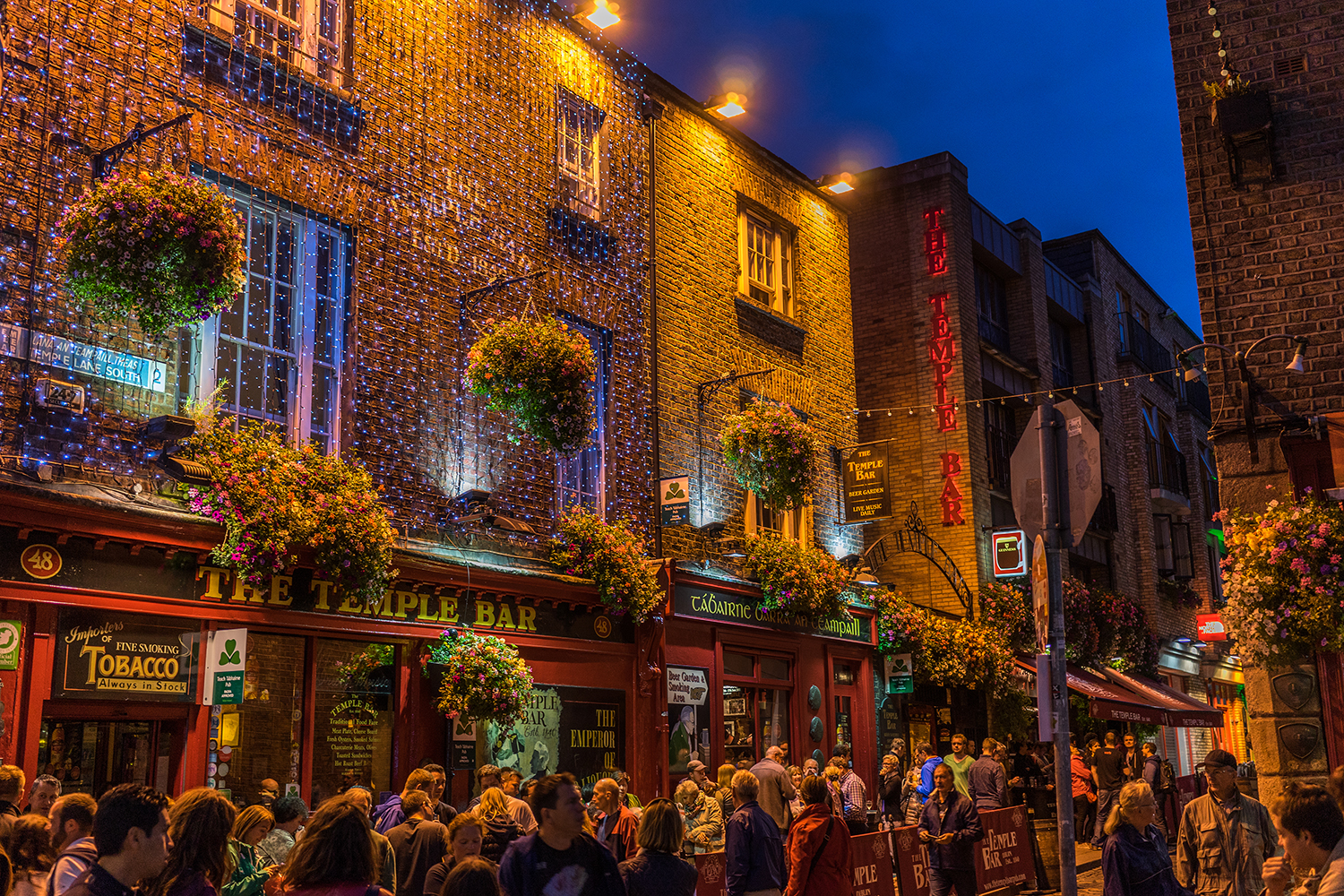 Come discover Dublin's Cultural Quarter, Temple Bar! Visiting Temple Bar during the day means finding lively street markets, alternative boutiques and many places to eat and drink.
When night comes, Temple Bar turns into a lively nightlife area. Bars and pubs fill the streets and music is in the air all over the quarter.
You'll be able to literally step out of one pub and straight into the next one without as much as hitting the pavement in between.
Address:
Temple Bar,
Dublin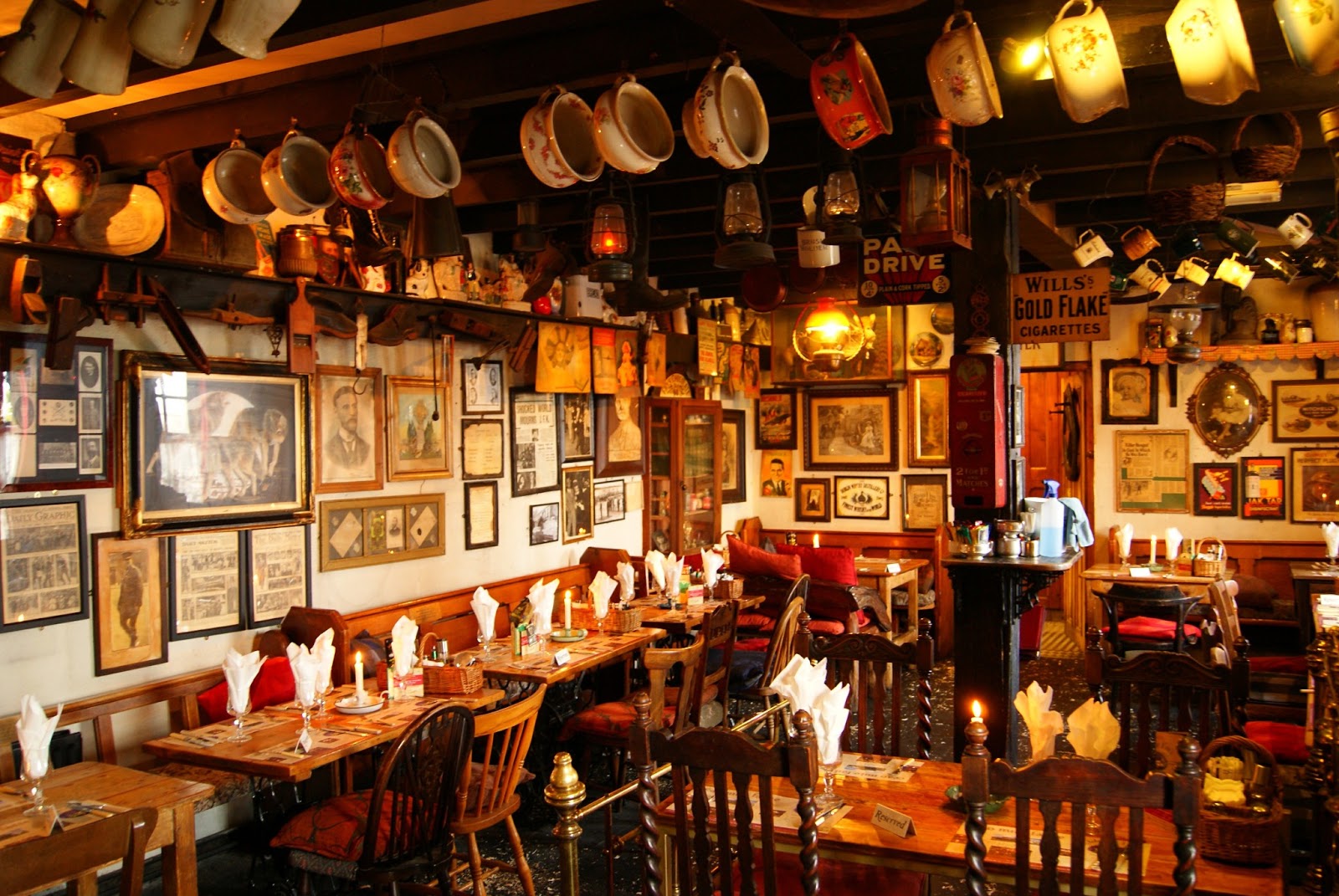 Established in 1798 in the peaceful township of Glencullen, Johnnie Fox's is one of the oldest pubs in Ireland.
The live entertainment has been a trade mark at Johnnie Fox's and it continues to this day, with its many house bands, singers, and world renowned Johnnie Fox's dancers.
There is entertainment which is traditional and exciting 7 nights a week, and of course during the daytime on Saturday and Sundays.
Johnnie Fox's award winning seafood kitchen is open for food every day from 12.30hrs.
Address:
Glencullen, Co. Dublin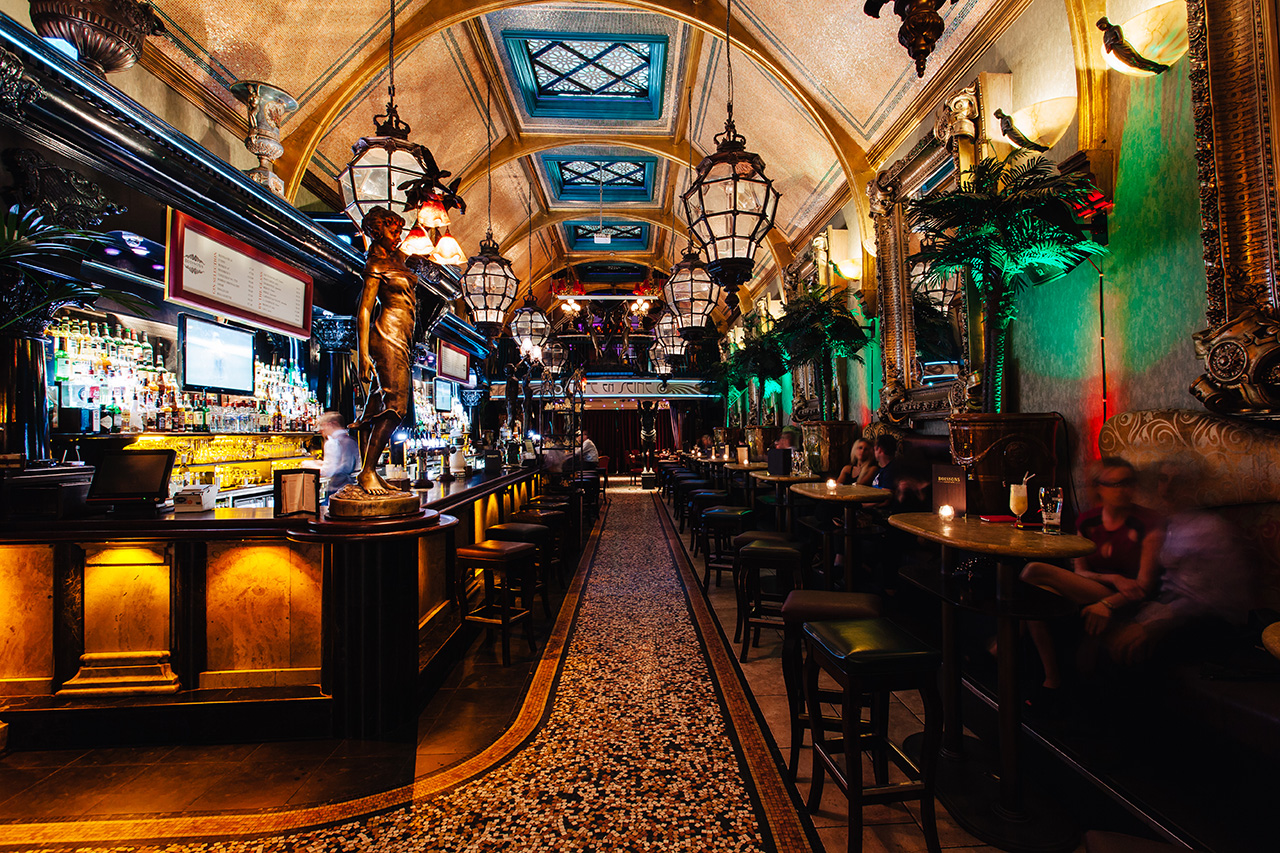 Discover this epicenter of Parisian culture and creativity right on Dawson St Dublin. Featuring a daily menu with delicious soups, gourmet sandwiches, hot dishes and an excellent selection of coffees and yummy pastries, Café en Seine is the perfect place to relax, read the paper and enjoy a delightful time.
Its stunning interior in an opulent art deco style leaves anyone with the mouth open. By night, Cafe en Seine turns into one of Dublin's most stylish bars offering an extensive range of cocktails and beers and great music entertainment.
Address:
40 Dawson St,
Dublin 2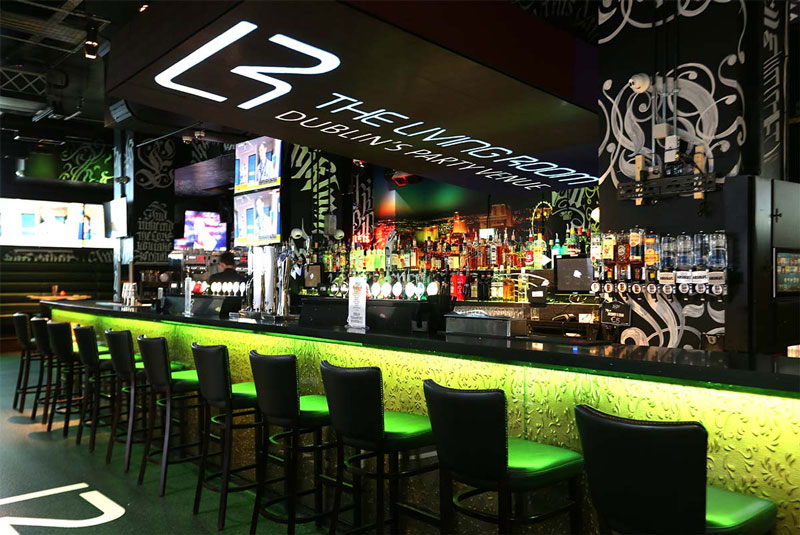 With always something going on day or night, The Living Room is one of Dublin's most popular party venues. It is the type of place to go on a Friday night straight after work. Their delightful food menu offers
Gourmet Burgers, Chicken Wings with 9 Sauce Combos, Nachos, Wraps, Burrittos, Paninis and Salads!
The Living Room's beer garden is amazingly large and inviting. Enjoy the nice atmosphere with a cocktail, craft beer or wine. Besides, The Living Room features a late bar with DJ where you can have fun until the wee hours.

Address:
Cathal Brugha St,
Dublin 1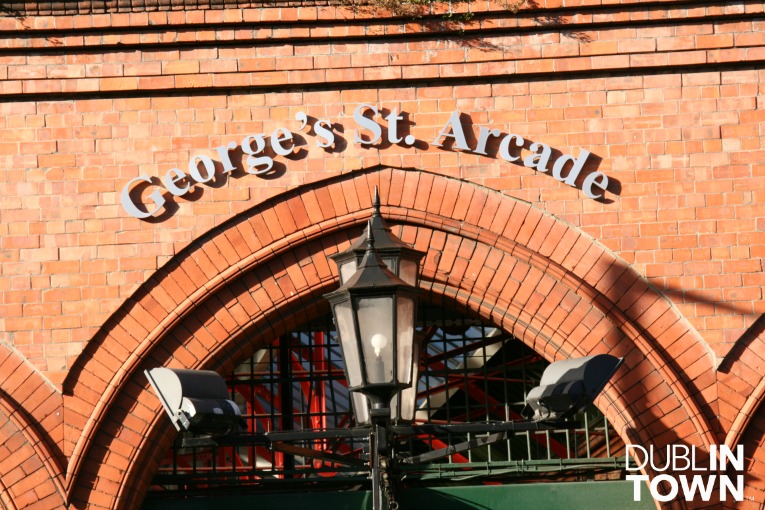 George's Street Arcade is a unique jewel in the Dublin shopping scene with its own very special ambience, where old meets the new with a rhythm bot harmonious and vibrant.
Opened in 1876, is one of Dublin's oldest shopping centres. The building itself, characterized for its beautiful Victorian style, deserves to be admired. What you'll find when you visit this amazing enclosed Victorian market? An array of independent boutique shops and stalls ranging from trendy clothing, jewellery, funky music, collectable items, souvenirs and much more along with wonderful dining and food options.

Address:
S Great George's St,
Dublin 2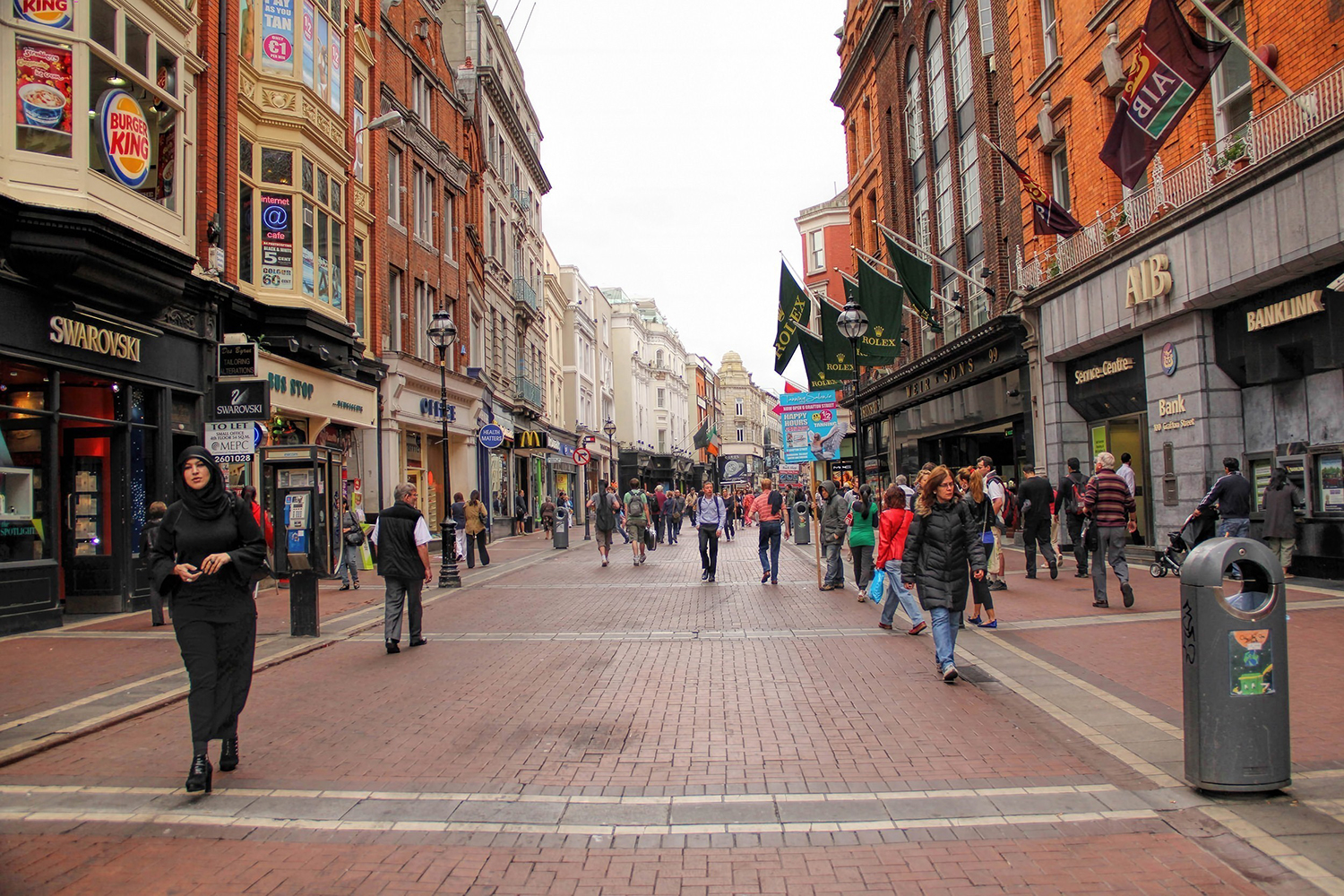 When you visit any city there is always that one street where you should stroll. In Dublin, it is Grafton Street. Characterized for its many shops and places to eat and have a drink, Grafton Street is one of Ireland's most famous shopping streets. Live acts, flower sellers and bustling people line this pedestrian area and make it a great lively spot in Dublin.
Come experience Grafton's Street happy atmosphere, we guarantee you'll leave with a smile on
your face.
Address:
Grafton Street,
Dublin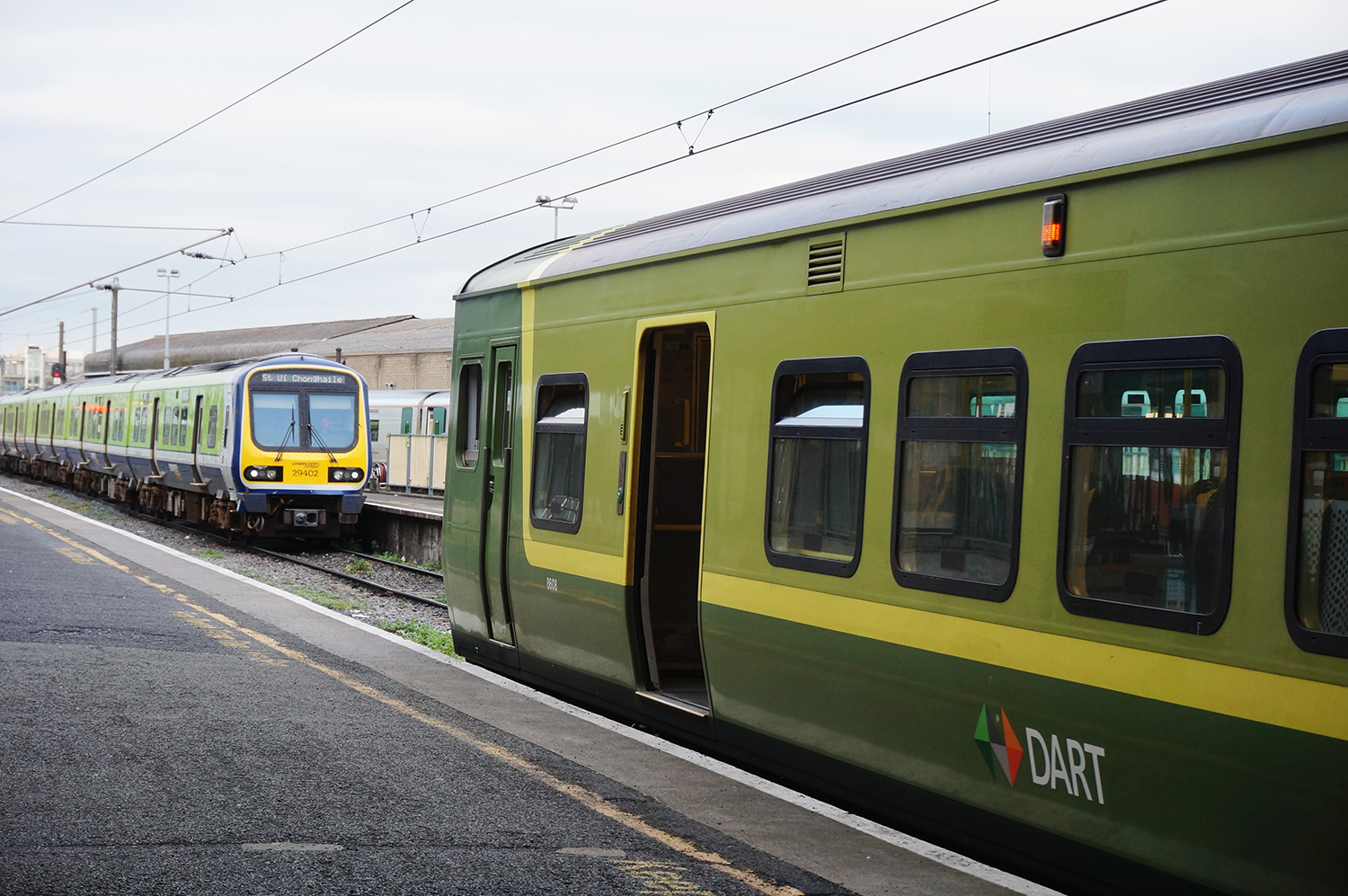 The capital's iconic DART (Dublin Area Rapid Transit) system is a fast and frequent way of travelling in the city. The DART hugs the Irish Sea coast for much of its journey, making for one of the most scenic suburban rail routes in Europe.
DART is an electric rail system following the eastern coastline from Malahide and/or Howth in north Dublin, right through the city centre to southern suburbs like Blackrock, Dún Laoghaire, Dalkey and
onwards to the coastal towns of Bray and Greystones in County Wicklow.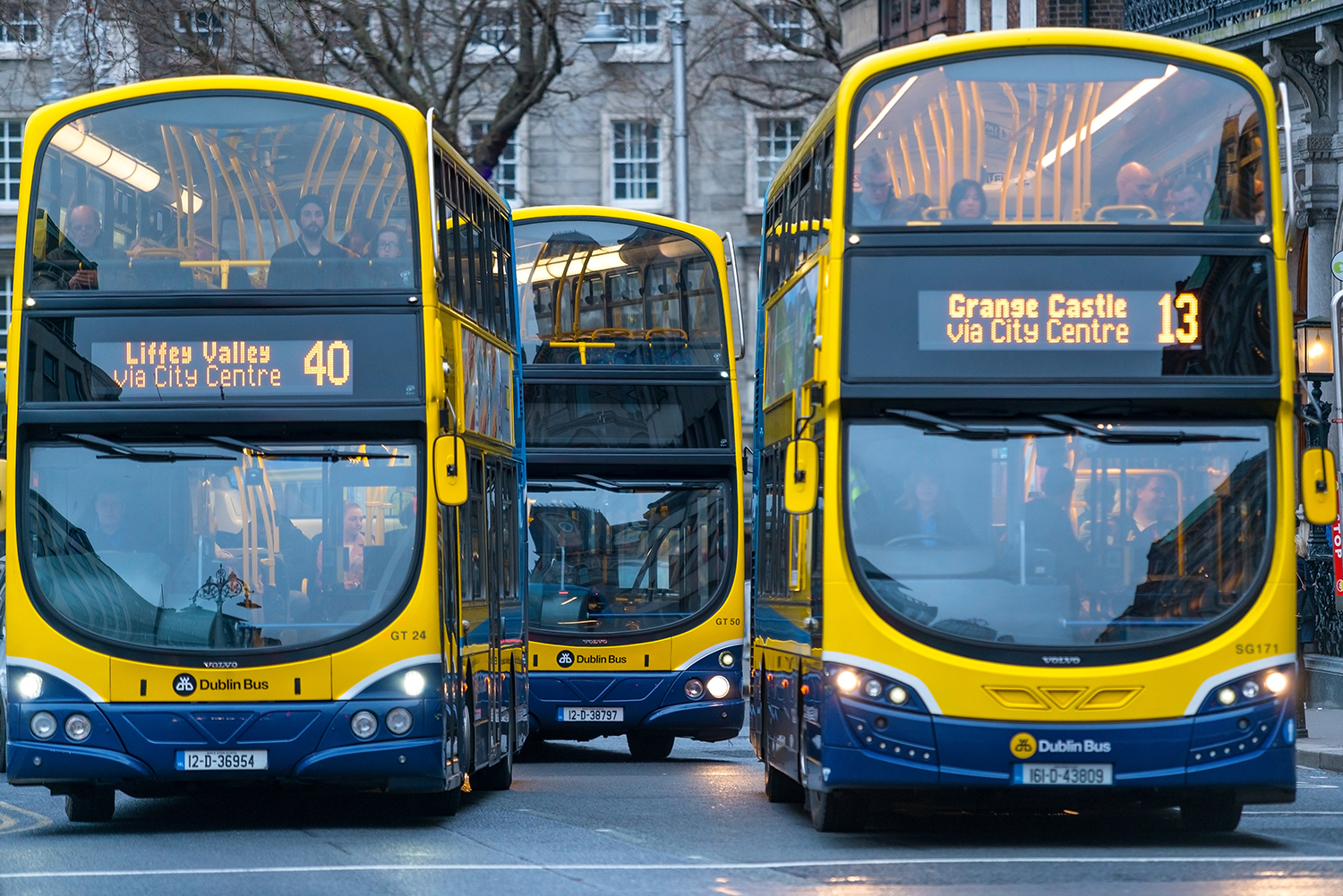 Dublin has an extensive network of public bus routes, making it super-easy to get around not just the city centre, but the inner and outer suburbs too. First port of call is the Dublin Bus website.
Its route, timetable and fare information make it easy for visitors to bus around the sights, and a real time information service shows when buses are due to arrive at stops.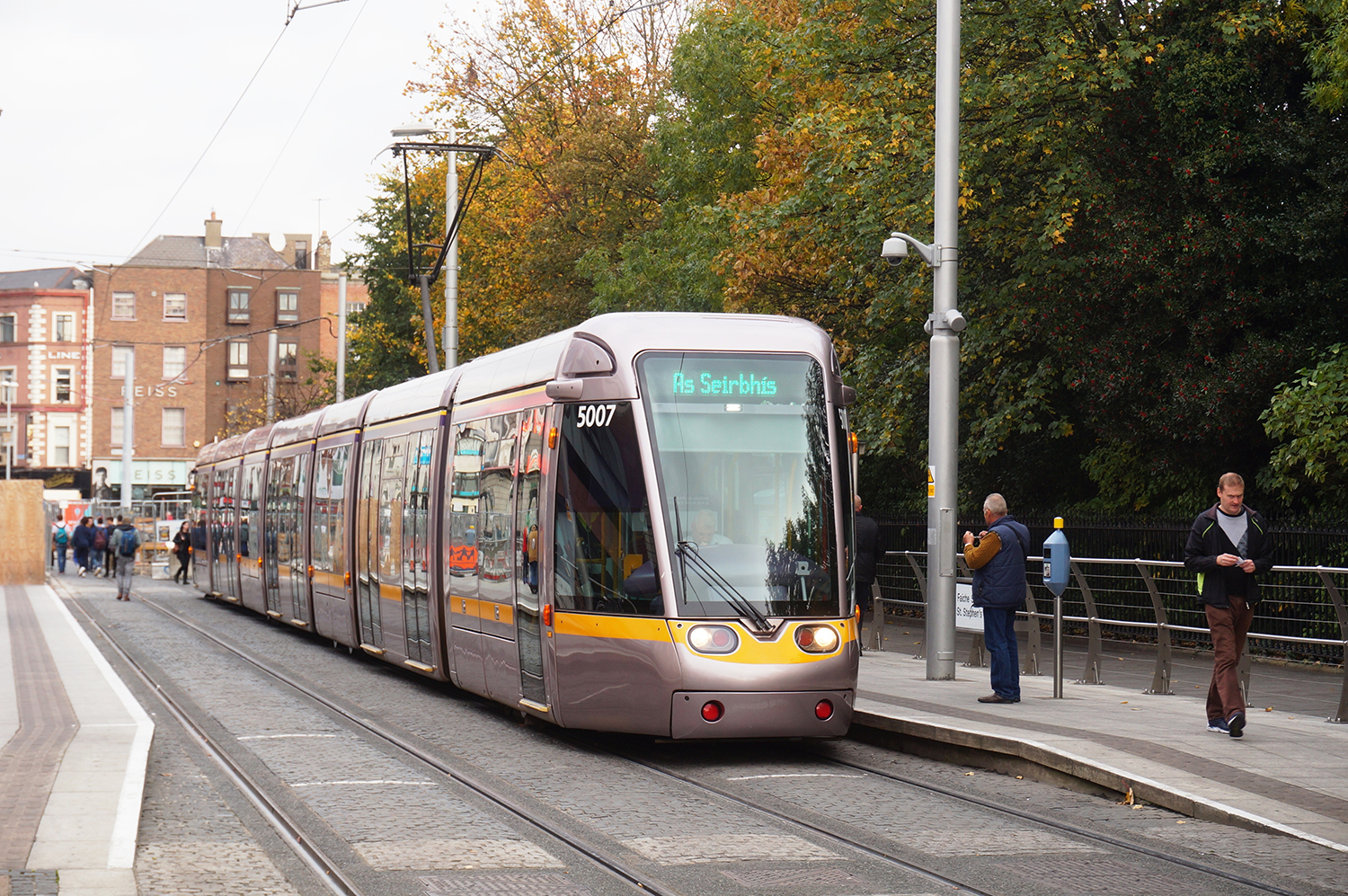 Luas is Dublin's light-rail transit service - a swift, reliable (and rather lovable, if we may say so ourselves) tram system crossing the city on two lines. Tickets for Luas (the Irish word for 'speed') can be purchased at streetside vending machines.
They're available for single/return journeys or as flexi-tickets covering travel for seven or 30 days. Check the destination on the front of the tram before boarding, and you're all set for a smart light-rail system serving not just stops along the River Liffey, but some of Dublin's best sights.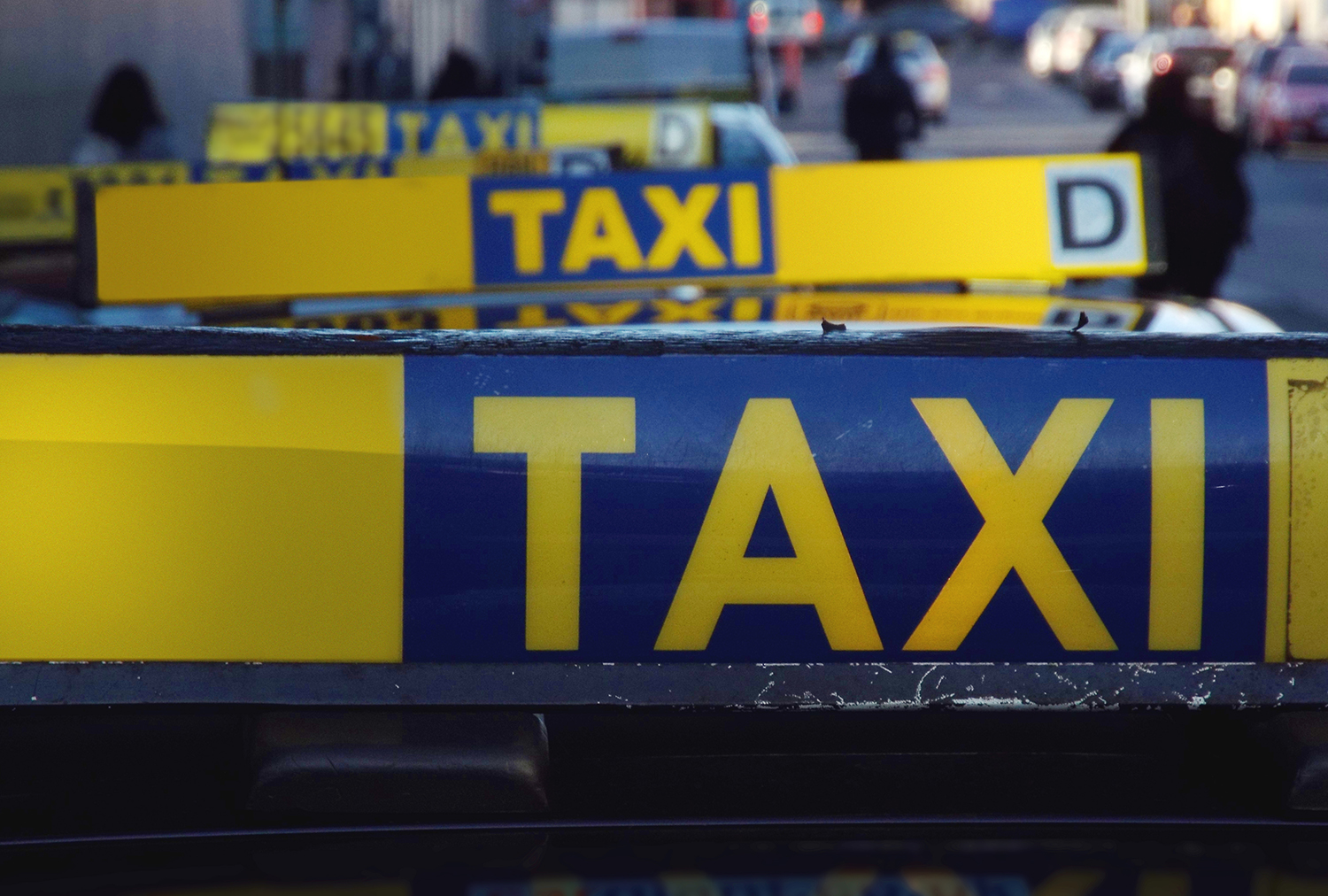 Dublin taxis are plentiful and can be found at numerous ranks across the city. They can also be called for pickups. Dublin's taxi drivers often regard themselves as unofficial ambassadors to the city and can be an informal way of hearing about some of the hidden gems Dublin has to offer.