Springtime!
Springtime is one of the best times to visit Dublin! The cold weather and clouds start to leave space for the sun, with milder temperatures and longer days. If you are lucky enough to arrive in Dublin on one of the sunny days make sure to use this opportunity to visit one of the Dublin Parks and to admire the miraculous colours of mother nature. Among the most populars parks worth the visit in Dublin are St Stephen's Green Park and Merrion Square Park! If you fancy a bike ride just outside the city centre among other beauties we recommend the idyllic Herbert Park in Ballsbridge and of course Phoenix Park, the biggest urban Capital City park in Europe, where it is even possible to spot a deer family strolling in the greenery. The park also hosts the President's house and Dublin zoo!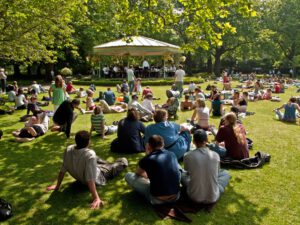 April brings new colours and vibes to Dublin,and with them multiple cultural events and festivals that are another good reason to plan you visit in Spring!
If you fancy watching one of the most beloved sports games in Ireland you shouldn't miss the Rugby European Champions Quarter Final. The game is on 1st April between our domestic team Leinster, the favourites to win the cup, and Saracens. Show and entertainment are guaranteed in the iconic Aviva Stadium.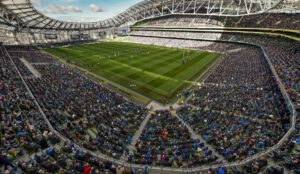 As you know, Ireland is the only country where you can experience 4 seasons (Spring, Summer, Autumn and Winter) all in one day! But don't worry if you arrive on a rainy day, Dublin has a lot of indoor activities and events to offer.
Among the multiple indoor events we strongly recommend Matilda The Musical, winner of 85 international awards including 16 for Best Musical. Matilda is staged in the Bord Gais Theatre and the show is said to be one of the biggest theatrical events of 2018.  With original songs by the hilarious and multi-talented Tim Minchin, Matilda tells the story of an extraordinary little girl with a vivid imagination, sharp mind and spectacular abilities. Matilda The Musical can be enjoyed in Dublin from 4th to 28th April 2018.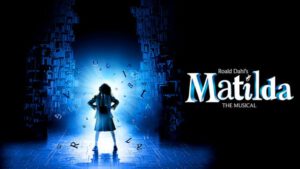 Dublin is the city of music and also this year Musictown festival is taking place in Dublin City from 13th to 22nd April featuring multiple events including concerts, masterclasses, collaborations and workshops. The festival is set out to explore and celebrate the diverse constellation of music cultures that exist in Dublin City. MusicTown aims to unify the city, making its music relatable and accessible, instilling a sense of pride in Dublin's musical heritage, whilst welcoming newcomers and visiting artists. The overall programme this year focuses on the themes of collaboration and community. For the full events list visit Musictown.ie